Tulsa Workers' Compensation Lawyer
Experienced Workers Compensation, Bankruptcy, and Personal Injury attorneys serving Tulsa, Oklahoma and Surrounding Areas.  Work with experienced attorneys that are here to listen and get you results. 
Welcome To Irons Law Firm
Irons Law Firm PLLC is a professional civil litigation and bankruptcy law practice. We have a committed and highly skilled group of people that are trained to handle a variety of legal issues for our clients. Our Tulsa workers compensation lawyer specializes in bankruptcy, personal injury and workers compensation cases. However, our experienced professionals are also very proficient in domestic and criminal law as well. We are dedicated to our clients and work diligently to provide the best legal services available. It is our desire to discover how much we can do for our clients. We want to help you. We are a service oriented law firm and our goal is to represent our clients aggressively, by keeping them informed of their legal rights and options.
At Irons Law Firm, our priority is your legal security. For more than 60 years, we have represented individuals in diverse legal areas. We represent each lawsuit individually and invest our very best minds in every case we take on. Your legal success is our number one priority.
Bankruptcy
When facing financial hardship and overwhelming decisions of how to handle your debt, you need experienced, professional bankruptcy attorneys. At Irons Law Firm PLLC we understand that such a tough decision is best made with information fully provided and explained by a professional. We can review your financial situation in your confidential consultation and advise you of your choices.
Workers Compensation
How can a physically and financially injured worker take on a powerful insurance company? If your valid workers' compensation claim was delayed or denied, if your payments were cancelled without a valid reason, or your payments were unfairly stalled while you fought for your benefits and won, you may be the victim of workers' compensation insurance bad faith. At Irons Law Firm, our Tulsa workers compensation lawyer has achieved impressive results for clients who were injured in the workplace and suffered damages because their workers' compensation benefits were wrongfully denied. Delaying or denying a valid workers' compensation claim is an example of insurance bad faith—a failure on the part of the workers' compensation insurance company to pay covered benefits.
Personal Injury
At Irons Law Firm, we handle all types of personal accident and injury claims, including traumatic brain injury cases, slip and fall claims, dog bite injuries, and burn injuries. If a personal injury is caused by some form of negligence, the victim may have the right to pursue a personal injury lawsuit. By filing an injury claim, victims of accidents and injuries can seek compensation for damages, lost wages, and medical expenses.
Nobody ever wants to be in THIS situation. But hey, life happens. Bryan and his office staff walked me step by step through this hard transition and made me felt safe and unashamed. I can't imagine how terrible it would have been, if not for them!
I had to leave town to search for an attorney, because most in my area were in my employers pocket. I've had 3 surgeries and a death in my family while retaining this attorney and he always follows through and checks in with me on a regular basis. Really seems to care about me and my family's well being.
Hands down, fabulous service! Bryan and his team went the EXTRA mile for us! Our case felt hopeless and was very complicated but they held our hand through the entire process.
I had a difficult case with no witnesses. My case was an uphill battle that they were not afraid to take on. It did drag on for 3 years BUT that wasn't their fault, it's the process. He fought hard and settled my case giving me a sense of justice and most importantly closure to a horrific chapter in my life. I am extremely grateful for this law firm.
Choosing Bryan Irons for our bankruptcy attorney was the best decision we ever made. During what was a very stressful and hard time in our lives, Mr Irons was very efficient and made the process so easy and timely. They made sure we understood everything. If you find yourself needing this kind of relief, please go see Bryan.
The doctors at PA Records love the Irons Law Firm's professionalism and the fact that they will pick up and or deliver records personally. We refer clients to the firm and have never got a complaint. Keep it up guys… Dr. NPA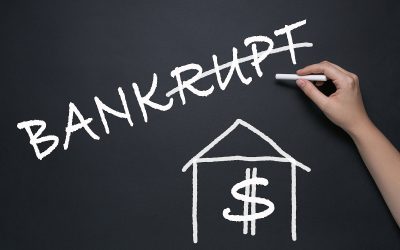 When a person files for bankruptcy it is usually because of being unable to handle an overwhelming amount of debt. Although most individuals find it hard to confront having to file, there are many benefits to handling your debt in this manner. Whether you file a...
read more
Free Case Review
Talk To A Lawyer Today
Call (918) 392-0079 or use the contact form below with questions regarding your case.